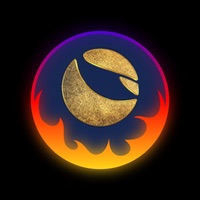 What is Luna Flare?
LUNA FLARE 🎇
In the wake of the LUNC Evolution and her unparalleled ecosystem, we announce the birth of her offspring; The FLARE.
Powered by an experienced, connected and Committed Dev/Team, LUNA FLARE token seeks to play a critical part in the LUNC community and ecosystem.
Holders will receive handsome 10% LUNC Reward as team implements in accordance to planned roadmap.
☄️ 360 Marketing Push
☄️ Intermittent Token Burn 🔥
☄️ Use-cases & Utility Loading
☄️ Partnerships
☄️ 10% LUNC Rewards
FLARENOMICS
Total Supply: 1,000,000
Max Wallet: 1% (10,000)
Max Buy:5,000 tokens
Tax:10/10
Tax Split:5%LUNC Rewards
                3% Marketing
                2% LP
📲TG: @LunaFlareOfficial
🌎Website:www.lunaflareofficial.com
🐦 Twitter: https://twitter.com/Luna_Flare_Ofcl
Timeline
| | |
| --- | --- |
| Launched | 03 Oct 2022 |
| Added | 04 Oct 2022 |
| | | Launch | | Market Cap | Badges | Votes |
| --- | --- | --- | --- | --- | --- | --- |
| | | in 2 months | | | | |
| | | 7 months | | | | |
| | | 4 months | | $76,028,735 | | |
| | | 11 months | | - | | |
| | | today | | - | | |
| | | 1 month | | $30,079 | | |
| | | 3 days | | $26,181 | | |
| | | today | | | | |
| | | 10 days | | | | |
| | | 2 days | | $14,718 | | |
| | | in 20 days | | | | |
| | | in 1 day | | | | |
| | | in 4 days | | | | |
| | | in 4 days | | | | |
| | | in 29 days | | No Contract | | |
| | | 5 months | | - | | |
| | | 2 days | | $54,361 | | |
| | | in 1 day | | | | |
| | | 1 day ago | | No Contract | | |
| | | in 11 days | | - | | |