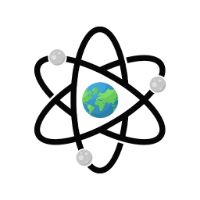 What is ORBIT TOKEN?
OrbitPROJECT ($ORB) created a Smart Contract that rewards users with $BUSD tokens. Since BUSD is a stablecoin, it can be used to purchase just about anything on the BSC.
The team is in the process of building an easy to use DeFi application platform that includes expert-level swaps, dividend and reflections trackers and paypal/bitcoin payments.
🔐100% LP - Lock
💰5% Automatic BUSD rewards
🌊2% Liquidity
📈4% Marketing
🦸‍♂️ DOXXED Devs active in Voice Chat and Telegram
🐳 Anti Whale system:
2% Max allowed per Wallet and 1% Max per Transaction
13% tax buy/sell
🔥 No presale and fair launch
🔥 Mass Marketing & Influencers Already Working
🔥 0.1 BNB Min. Purchase
🔥 2 BNB Max Purchase
🔥 Web Application Already in Development
Timeline
| | |
| --- | --- |
| Launched | 24 Nov 2021 |
| Added | 21 Nov 2021 |
| | | Launch | | Market Cap | Badges | Votes |
| --- | --- | --- | --- | --- | --- | --- |
| | | in 2 months | | | | |
| | | 1 day ago | | | | |
| | | 7 months | | | | |
| | | 4 months | | $209,388 | | |
| | | 28 days | | | | |
| | | 4 days | | | | |
| | | today | | No Contract | | |
| | | 1 day ago | | $3,545 | | |
| | | in 8 days | | | | |
| | | 23 days | | - | | |
| | | in 2 days | | | | |
| | | in 1 month | | | | |
| | | 3 days | | $14,644 | | |
| | | in 1 day | | | | |
| | | in 4 months | | - | | |