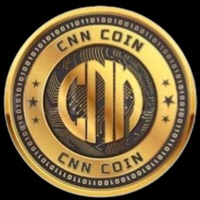 What is Crypto News Network?
CNN Token is an innovative payment network and a new kind of money.
CNN Token is a BEP-20 token, a token standard on Binance Smart Chain that extends ERC-20, the most common Ethereum token standard. Due to its similarity to Binance Chain's BEP-2 and Ethereum's ERC-20, it's compatible with both.
CNN Token is explicitly created and dedicated as the native token and used as the enabler, medium of exchange, and store of value for various services and activities offered on the surveying platform www.cnnsurvey.com.
Timeline
| | |
| --- | --- |
| Launched | 12 Aug 2022 |
| Added | 26 Nov 2022 |
| | | Launch | | Market Cap | Badges | Votes |
| --- | --- | --- | --- | --- | --- | --- |
| | | in 2 months | | | | |
| | | 4 months | | $179,361 | | |
| | | in 3 days | | | | |
| | | 4 days | | $1,639 | | |
| | | in 6 days | | | | |
| | | 7 days | | - | | |
| | | 23 days | | - | | |
| | | 28 days | | | | |
| | | in 1 day | | - | | |
| | | in 2 days | | - | | |
| | | 10 days | | | | |
| | | 3 days | | | | |
| | | 24 days | | $69,288 | | |
| | | 3 days | | - | | |
| | | 1 month | | | | |
| | | 15 days | | - | | |
| | | 5 days | | - | | |