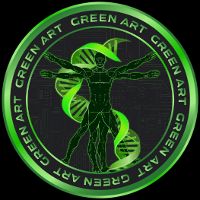 What is GREENART COIN?
GreenArt Coin is the first ethical Ecosystem, It works around Cryptocurrency, Cryptopoint Franchsing, Digital Bank, Game P2E and NFT Marketplace platform for artists, collectors and investors. Our NFTs are related to globally recognized and certified works of art from private collections and art galleries. The project involves creating a NFT marketplace (the value of our artwork is around 320M USD) and a Web3-based game where players can build and manage their own eco-friendly city, while also creating and managing their own virtual art galleries and exhibitions using NFT artwork from the marketplace.
Players will earn rewards and bonuses for making eco-friendly choices in the game, such as building green infrastructure, reducing energy consumption, and promoting sustainable living.
Timeline
| | |
| --- | --- |
| Launched | 07 Jun 2023 |
| Added | 01 Jun 2023 |