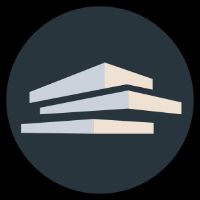 Galaxia Investment- Santa Catarina
$GASC
What is Galaxia Investment- Santa Catarina?
Galaxia Investment enables you to buy a fraction of a real-life building using Blockchain technology. By purchasing an NFT representing a part of that building, you become the owner of a digital property title that you can use to claim a corresponding fraction of the rents Galaxia collects on the building. You can also exchange or sell it as the value of the actual building increases, and therefore, the value of your NFT increases too.
That stone-based environment allows us to offer you a bonus as an investor by implementing an independent DeFi farming protocol via the native $BUILD token. With this system, you can earn a variable amount of a highly volatile token without much risk.
Galaxia manages property through Co-living, allowing for the highest yields on the fractionalized real estate market.
Timeline
| | |
| --- | --- |
| Launched | 10 Sep 2022 |
| Added | 08 Sep 2022 |