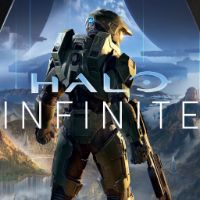 What is HALO INFINITE?
🎮 WHAT IS HALO INFINITE - HOT PLAY TO EARN SHOOTER GAME ON BSC 🎮
🔆 Halo Infinite is a free-to-play & play-to-earn first-person shooter game perspective on Blockchain. Infinite features a multiplayer component, with deathmatch, capture the flag, and other modes available in standard 4-versus-4 and Big Team Battle variants;. The winner gets a reward of $HALO token 🔆
🔹 Embark on an odyssey for the Halo Infinite in a vast, vibrant Metaverse world: explore new lands, seek out lost treasures and test yourself in thrilling action combat. Define your fighting style with your class, and customize your skills, Trade weapons, and gear to bring your might to bear as you fight against hordes of enemies of Halo Infinite 🔹
🔸 #HALOVERSE: Uses Blockchain technology to bring users their real-life value through game by "digitalizing assets"
🔸 #PLAY TO EARN: Battle Royale, PVP, Check-in, Tournament,...
🔸 #MARKETPLACE: Buy/Sell NFT items, Weapons,.. by $HALO token
🚀 PRE-SALE: JAN 09, 2022 - 15:00 UTC 🚀
Timeline
| | |
| --- | --- |
| Launched | 09 Jan 2022 |
| Added | 07 Jan 2022 |
| | | Launch | | Market Cap | Badges | Votes |
| --- | --- | --- | --- | --- | --- | --- |
| | | in 2 months | | | | |
| | | today | | | | |
| | | 1 day ago | | - | | |
| | | 7 months | | | | |
| | | 4 months | | $209,798 | | |
| | | 3 days | | | | |
| | | today | | | | |
| | | in 9 days | | | | |
| | | 22 days | | - | | |
| | | 5 months | | - | | |
| | | in 3 days | | | | |
| | | 2 days | | $21,224 | | |
| | | in 1 month | | | | |