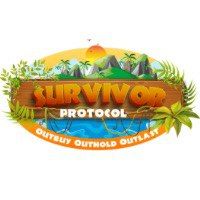 What is Survivor Protocol?
"Survivor Protocol - launching on BSC July 19 - is the first ever Self Governing APY project. You the user control your rewards based on a tiered APY system.
With each sell of the $HP token your APY gets cut in half - starting at Tier 10 and 400k% APY all the way down to Tier 1 and 780% APY. Do you sell to take profits and sacrifice APY? Or hold to remain in Tier 10 as long as possible?
Collect weekly BUSD rewards and hold for 90 days in Tier 10 to get a cur of the huge BUSD Jackpot.
Out buy, out hold, and out last the competition for maximum returns. How will you #Survive2Earn?"
AUDIT AND KYC DONE ✅
Timeline
| | |
| --- | --- |
| Launched | 19 Jul 2022 |
| Added | 17 Jul 2022 |
| | | Launch | | Market Cap | Badges | Votes |
| --- | --- | --- | --- | --- | --- | --- |
| | | in 2 months | | | | |
| | | 1 day ago | | - | | |
| | | 7 months | | | | |
| | | 4 months | | $209,800 | | |
| | | 6 days | | | | |
| | | 2 days | | No Contract | | |
| | | 3 days | | $1,111 | | |
| | | in 6 days | | | | |
| | | in 12 days | | - | | |
| | | in 4 days | | | | |
| | | in 4 days | | | | |
| | | 1 day ago | | | | |
| | | in 2 days | | - | | |
| | | in 2 days | | | | |
| | | in 5 days | | | | |