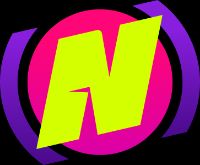 What is Neon Link?
What is Neon Link?
Neon Link is a blockchain network and ecosystem designed for the video game industry. It aims to provide a secure and decentralised platform for game developers, players, and other stakeholders in the gaming community to interact and exchange value with one another.
How does Neon Link work?
Neon Link utilises a decentralised, peer-to-peer network to facilitate transactions and interactions within the gaming ecosystem. This allows for a more secure and transparent environment for players, developers, and other stakeholders to participate in.
How can I use Neon Link?
Users can participate in the Neon Link ecosystem by using the platform's native cryptocurrency, called NEON, to purchase in-game items, make transactions with other players, and more. Developers can also use Neon Link to create and launch web3 games and other applications.
What are the benefits of using Neon Link?
Some of the benefits of using Neon Link include increased scalability, security and transparency. The use of NEON allows for fast, low-cost transactions within the ecosystem.
Timeline
| | |
| --- | --- |
| Launched | 15 Feb 2023 |
| Added | 10 Feb 2023 |
| | | Launch | | Market Cap | Badges | Votes |
| --- | --- | --- | --- | --- | --- | --- |
| | | in 2 months | | | | |
| | | 4 months | | $179,361 | | |
| | | in 3 days | | | | |
| | | 4 days | | $1,639 | | |
| | | in 6 days | | | | |
| | | 7 days | | - | | |
| | | 23 days | | - | | |
| | | 28 days | | | | |
| | | in 1 day | | - | | |
| | | in 2 days | | - | | |
| | | 10 days | | | | |
| | | 3 days | | | | |
| | | 24 days | | $69,288 | | |
| | | 3 days | | - | | |
| | | 1 month | | | | |
| | | 15 days | | - | | |
| | | 5 days | | - | | |