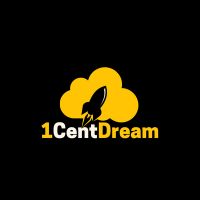 What is The 1CentDream?
Revolutionary Token Mathematically Designed to Reach $0.01
The Token Price starts as per pre decided calculation by setting right Burn Tax, Initial Circulating Supply and Initial Supply Burn so that the Token reaches $0.01 with just $100M market cap.
1) No more waiting for months or years for the price to target
2) Every Dip will skyrocket the price due to high burn mechanism
3) Launching the worlds first Hyper Burn Portal DApp for other projects with no Burn Mechanism or renounced contract to reduce the supply by using our dapp as second layer to implement Burn Tax on every transaction (Currently Applied for Binance Lab's Incubation Program)
4) Quick 100X token gains or more depending on the initial Tokens sold
5) DApp is currently in development which will be audited by Certik and interfi Network for Binance visibility along with our smart contract
We heard you were looking for another revolutionary project, then your search end's with @The1CentDream Ecosystem
#Whalefactory in the making. Powered by Binance Smart Chain
Follow us to be financially free for life on below links :-
Telegram - @The1CentDream
Twitter - @The1CentDream
Why $OCD?
Read more 👇
✅ Listing on CG and CMC upcoming
✅ Website
✅ Dreampaper
✅ Certik and Interfi Audit (Proprietary Burn Portal Dapp)
✅ Talented Team
✅ Hyper-Tokenomics
✅ Fastest token in the world to reach $0.01 (The 1Cent Dream)
✅ Locked Liquidity (1 year)
✅ No team tokens ( Tokens Locked for CEX listing)
✅ Contract locking with Community Voting implementation
✅ Binance Labs Applied (HyperBurnPortal Dapps)
Timeline
| | |
| --- | --- |
| Launched | 20 Nov 2022 |
| Added | 09 Nov 2022 |
| | | Launch | | Market Cap | Badges | Votes |
| --- | --- | --- | --- | --- | --- | --- |
| | | in 2 months | | | | |
| | | 1 day ago | | - | | |
| | | 7 months | | | | |
| | | 4 months | | $209,800 | | |
| | | in 1 day | | | | |
| | | 7 days | | | | |
| | | 3 days | | No Contract | | |
| | | 4 days | | $1,037 | | |
| | | in 5 days | | | | |
| | | in 11 days | | - | | |
| | | in 3 days | | | | |
| | | in 3 days | | | | |
| | | in 1 day | | - | | |
| | | in 4 days | | | | |
| | | in 1 day | | | | |
| | | in 3 days | | | | |