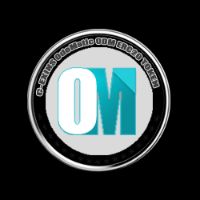 What is OdeMatic?
OdeMatic ODM
Polygon ERC20 Token
Project Description:
C-EXINS is the Creator and Owner of the OdeMatic ODM. Coin is created for the enterprise project(s) that would deal with the Modern Technologies. In the first stage we are completing the complete necessary documentations according the long term basis for Sustainity.
As for the legalization of any Crypto Asset(s), where needed, in the form of Token or digital or crypto or fiat currency and according to the code of acceptance of the legal holdings.
All details would be updated such as spread of OdeMatic ODM, legalization, liquidity & statistical data on our official website www.c-exins.co. You should navigate to the OdeMatic ODM page(s) for the proof of the fair & transparent flow of OdeMatic ODM bsc bep20 token.
Technical information
Name: Azuray
Symbol: AZY
Contract Address: 0x2Df2Ae560CBaFA7fdAaD3301F785513a325DF4C1
Decimals: 18
Logo: https://www.c-exins.co/lnkimages/OdeMatic-ODM-250x250px.png
Block Explorer
https://polygonscan.com/token/0x7ccF8E6480927246043d3a754fc2978651Fa9a5e
Trade available on other Exchange(s)
https://quickswap.exchange/#/swap?currency0=MATIC&currency1=0x7ccF8E6480927246043d3a754fc2978651Fa9a5e
Project details
Official Website: www.c-exins.co
Official Project Email: [email protected]
Official Project Page: OdeMatic ODM
Official Project Logo: https://www.c-exins.co/lnkimages/OdeMatic-ODM-250x250px.png
Official Project Category: Cryptocurrency Finance and Assets
Subscribe us for help & support and to get connected:
Twitter: https://twitter.com/cexinsco
Instagram: https://www.instagram.com/cexinsco
Telegram: https://t.me/AzurayAZYTradersGRP1 (Join Chat)
Discord: https://discord.gg/FBHrKjV4yh (Join Chat)
Pinterest: https://pinterest.com/cexinsco
Reddit: https://www.reddit.com/user/cexinsco
Slack: https://cexinscocrypt-dod6095.slack.com
Facebook: https://facebook.com/cexinsco
LinkedIn: https://www.linkedin.com/in/c-exins-blockchain/
Tiktok: https://tiktok.com/@cexinsco?lang=en
Medium: https://c-exins-co.medium.com/odematic-odm-coin-12d5dc9e2970
Youtube: https://www.youtube.com/channel/UCjtssoExd5cf9NNKooyvW4g
Github: https://github.com/c-exinsco/OdeMatic-ODM
Email: [email protected] (For General)
Email: [email protected] (For Developers)
Last Updated: Friday, 29 July, 2022
C-EXINS Blockchain Department, Odeonus.com
Timeline
| | |
| --- | --- |
| Launched | 29 May 2022 |
| Added | 29 Jul 2022 |