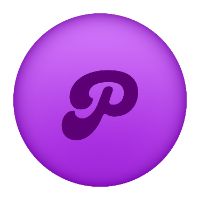 What is Polyverse Worlds?
Polyverse Worlds is a virtual open world MMO-RGP Metaverse game built in Unity Launching this year on the Binance Smart Chain. The polyverse is a open world NFT marketplace built and ran by smart contracts!
Build, Buy, Sell and Trade in the Polyverse
$POLY is the native currency within the Polyverse Worlds.
Timeline
| | |
| --- | --- |
| Launched | 01 Oct 2022 |
| Added | 30 Jan 2022 |
| | | Launch | | Market Cap | Badges | Votes |
| --- | --- | --- | --- | --- | --- | --- |
| | | in 2 months | | | | |
| | | 7 months | | | | |
| | | 4 months | | $211,418 | | |
| | | 11 months | | - | | |
| | | today | | - | | |
| | | 3 days | | $26,181 | | |
| | | today | | | | |
| | | 10 days | | | | |
| | | 2 days | | $14,718 | | |
| | | in 20 days | | | | |
| | | in 1 day | | | | |
| | | in 4 days | | | | |
| | | in 4 days | | | | |
| | | in 29 days | | No Contract | | |
| | | 5 months | | - | | |
| | | 2 days | | $54,361 | | |
| | | in 1 day | | | | |
| | | 1 day ago | | No Contract | | |
| | | in 5 days | | - | | |
| | | in 11 days | | - | | |