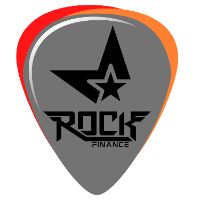 What is Rock Finance?
CRYPTO AND ROCK FANS!!!!
ROCK FINANCE ICO HAS OFFICIALLY LAUNCHED
Rock is a community-driven DeFi platform that unites investors, rock fans, and musicians all over the world with the common goal of growing and developing the rock music industry. We believe this platform will not only give the holders an opportunity to invest, but it will also be a whole lot of fun.Prepare for live concerts, charity auctions, battle of the bands, and many games to be fully entertained at Rock Finance, in support of great talent.
Head over to our ICO website and get your hands on some ROCK
Timeline
| | |
| --- | --- |
| Launched | 01 Aug 2021 |
| Added | 12 Aug 2021 |
| | | Launch | | Market Cap | Badges | Votes |
| --- | --- | --- | --- | --- | --- | --- |
| | | in 2 months | | | | |
| | | 4 months | | $179,361 | | |
| | | in 3 days | | | | |
| | | 4 days | | $1,856 | | |
| | | in 6 days | | | | |
| | | 7 days | | - | | |
| | | 23 days | | - | | |
| | | 28 days | | | | |
| | | in 1 day | | - | | |
| | | in 2 days | | - | | |
| | | 10 days | | | | |
| | | 3 days | | | | |
| | | 24 days | | $69,288 | | |
| | | 3 days | | - | | |
| | | 1 month | | | | |
| | | 15 days | | - | | |
| | | 5 days | | - | | |