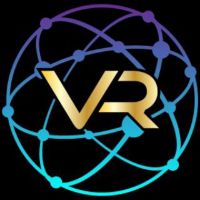 What is VersOne?
Welcome to the VR  the first project run entirely by DAO members ‼️
🔴 Presale starts on 8 September☄️
Don't miss out this big opportunity ⚡️
🔴 Huge marketing and partnership upcoming 🔴 Stay tuned ‼️
✅ The main chat will be closed during the presale period to avoid FOMO‼️🚀
‼️‼️ Swap your BNB for VR and get your place in the team FAST‼️
🚀The first project completely managed by the DAO members🚀🚀
🚀Only 100 places DAO VR Team🚀
✅ Metaverse/Web3.
🟢CMC CG Quick
🟢MEXC Live confirmation!
🟢 Fast listing on CoinMarketCap and CoinGecko
🟢 Maintains a favorable long-term market capitalization to liquidity pool ratio
🔒 LP locked
🚨 Mass Marketing Campaign
Presale link:https://www.pinksale.finance/launchpad/0x6d649c9B44644d7B298B5d0A9f16Dd99Eaf25e3F?chain=BSC&refId=0x4f560d1De9485c479B9BA6a03752CC82EE0c0960
Timeline
| | |
| --- | --- |
| Launched | 08 Sep 2023 |
| Added | 06 Sep 2023 |