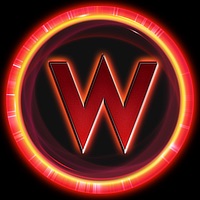 What is Metawarz Shooter?
METAWARZ SHOOTER
Is an immersive Cyberpunk themed First-Person Shooter Play-To-Earn game. Built on Unreal Engine 5 to achieve a movie-quality, photorealistic and next-generation P2E game. The technological advancement in blockchain and video game innovations present an opportunity for a revolutionary gaming experience. Metawarz Shooter delivers hybrid combination of both First-Person Shooter and Third-Person shooter to bring players the most optimized experience during in-game play. Players can combine any ratio of the two genres, including primarily Top-down perspective real-time strategy which include the ability to take control of individual units from a first-person perspective. Delivering state of the art photorealistic next-generation Play-To-Earn game. most sought after story-driven FPS game.
TOKEN UTILITIES
$WARZ token will be the native in-game currency. $WARZ token will be used by players to obtain in-game assets such as weapons, armor, explosives, skins, and equipments. $WARZ is the account unit used to execute in-game transactions and through the marketplace transactions. It will serve as the dominant currency in the Metawarz Shooter gaming ecosystem.
TEAM MOTIVATION
We have a team with verse experience in Blockchain Game development. Leading with a desire to be one of the best FPS blockchain game, both by developing a game with high-quality graphics, superior gameplay design and game dynamics. One of Metawarz Shooter long-term goals is to achieve a status that will enable us to host major Metawarz Shooter tournaments, by amassing huge audiences and offering incredible prize money and sponsorships that will enable elite FPS players to come and participate.
✅ KYC+ By Assure DeFi™
✅ Pre and Post TGE Marketing
✅ Fast Track CMC & CG Listing
✅ Partnerships
🚀 Powered by Myria
🔥 Game Lore Trailer
Timeline
| | |
| --- | --- |
| Launched | 16 Dec 2022 |
| Added | 10 Dec 2022 |