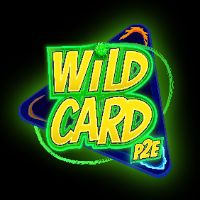 What is WildCard LLC?
WILDCARD is an 80s-themed, battle-style collectible card game of risk and reward where your wins don't just earn you bragging rights - they earn you crypto.
Compete in single and multiplayer 1v1 fast-paced, full-on card showdowns to outperform your opponents for the chance at in-game and real-world profit. Purchase, collect, sell, and mint these limited-edition NFT cards in the Wildcard marketplace, or cash out your winning by converting your winnings from crypto to cash.
When you level up in Wildcard, the rewards level up with you to give you even juicier advantages. While this is true of other games, in this case, rewards can mean money in the bank.
Brought to life by a creative team of game designers, artists, animators, colorists, and coders with 30+ years combined experience in art, film, and design.
👉 Presale Whitelist- 16th March 7 PM UTC (Limited numbers of spots available on the WILDCARD whitelist)
👉 Public Presale - 29th March
👉 Public Launch - 30th March
👉 Wildcard P2E game launch - 6th April
✅ Wildcard Whitepaper: https://www.wildcardgame.io/whitepaper
Head to our website, Discord, and socials for more information!
Timeline
| | |
| --- | --- |
| Launched | 30 Mar 2022 |
| Added | 14 Mar 2022 |
| | | Launch | | Market Cap | Badges | Votes |
| --- | --- | --- | --- | --- | --- | --- |
| | | 4 months | | $177,057 | | |
| | | 4 days | | | | |
| | | in 3 days | | | | |
| | | in 6 days | | | | |
| | | 7 days | | - | | |
| | | 23 days | | - | | |
| | | 28 days | | | | |
| | | in 1 day | | - | | |
| | | in 2 days | | - | | |
| | | 3 days | | | | |
| | | 24 days | | $69,288 | | |
| | | 3 days | | - | | |
| | | in 28 days | | - | | |
| | | 15 days | | - | | |