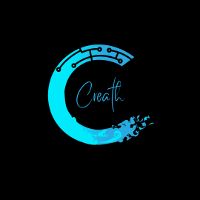 Creath Governance Token
$CGT
What is Creath Governance Token?
The Creath Governance Token is a utility token that facilitates transactions on the Creath Art Marketplace, enables platform governance, and empowers its participants. CGT holders play a beneficial role in the development of Creath by participating in investment opportunities from staking and in decision-making processes.
As a governance token, CGT provides holders with voting rights, enabling them to influence platform upgrades, policy changes, and other important decisions. This democratic governance structure ensures that the Creath community has a voice and can actively contribute to the platform's development.
Timeline
| | |
| --- | --- |
| Launching on | 15 Dec 2023 |
| Added | 17 Sep 2023 |