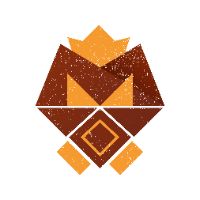 What is Metablackout?
Experience a metaverse unlike any other! Explore the wastelands of MetaBlackout to find and attain valuable assets such as land, weapons, apparel and customize your character to your liking. In this open world with a mix of sci-fi and old style metaverse you can Do whoever you want to do, have whatever you want to have, become whoever you want to be.
✅WHITEPAPER RELEASE
✅AUDITED
✅ANTIHACK
✅20000$ prize pool for presale participants
✅LP locked
✅Dev Wallet Locked
✅Reflection to Holders
✅Anti Hack
✅Anti snipping bot
.
✅BUY FROM PRESALE?
✅Copy website Link
https://metablackout.io/
Open in trust wallet dapp or metamask browser connect your wallet
and Buy from presale.
Tokens will be credited into your wallet at the same time after buying.
Metablackout Presale is Live but amazing thing is Hotbit Announced Listing of MBT/USDT pair on 16 feb 2022.
https://hotbit.zendesk.com/hc/en-us/articles/4420207001495
Timeline
| | |
| --- | --- |
| Launched | 16 Jan 2022 |
| Added | 11 Jan 2022 |