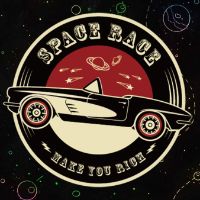 What is SpaceRace Miner?
Space Race is an innovative BNB Miner protocol inspired by Baked Beans on the BSC chain. We intend to provide a truly decentralized yield farming opportunity for all participants with an 8% daily return or a 2920% APR. We have a strong focus on long-term sustainability and contract treasury growth. Both will be achieved through our anti-whale measures and innovative gamified features like "coin flip" coupled with the recommended 6 to 1 strategy with more to come soon!
To find out more, you can read our whitepaper at:
Website: www.space-race.money
Join us to the moon!
Timeline
| | |
| --- | --- |
| Launched | 22 Apr 2022 |
| Added | 20 Apr 2022 |