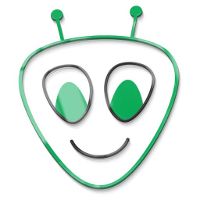 What is Angel DAO?
Angel DAO is a decentralized autonomous Organization building utility on Alvey Chain a layer 2 blockchain.
Angel DAO token is the first of it's kind double reward reflection token and governance token built on Alvey chain. Vote on proposal and more.
Angel DAO Token is an innovative double reward reflection token rewarding its holders 20% in $WALV and 5% in $ELVES on each transaction every 60 minutes automatically sent to the holder's wallets.
Angel DAO Token is a Completely Innovated Token that integrates Two-way Tax, Double Auto-claim Dividends rewards, Auto-Buyback & Burn, Auto-Liquidity Acquisition, Anti-Dump, Anti-bot Exploit all together.
Angel DAO is a community of developer on Alvey Chain that believe in the power of blockchain and for that have come up to build Angel DAO a dao that will empower new development natively based on Alvey Chain.
Simply hold ANA Token and get rewarded 20% in $WALV Alvey Chain Coin and 5% in $ELVES ElvesDex Token from every buy and sell completed. it's our time ELVES !
Timeline
| | |
| --- | --- |
| Launched | 08 Aug 2023 |
| Added | 31 Jul 2023 |