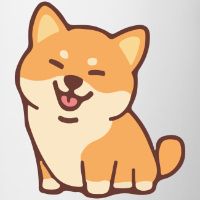 What is Hachiko Inu?
I am excited to share with you my new project in the cryptocurrency world: Hackito Inu. As a software engineer with a degree in artificial intelligence and previous success with a token on Binance Smart Chain, I have dedicated time and energy to creating a project that embodies the principles of a fair launch.
Hackito Inu is designed to ensure that all investors have an equal opportunity to participate, without initial favoritism. I want to make sure that this token is distributed fairly and decentralized.
Transparency and decentralization will be at the heart of Hackito Inu, and I have great confidence that my background and experience will be an asset to this project. In my previous token on BSC Chain, we achieved an ATH of 2.5 million, and I am working hard to replicate and exceed this success with Hackito Inu.
I invite all of you to closely follow the launch of Hackito Inu and join us on this new adventure in the world of cryptocurrency. Stay tuned for more details and updates.
Thank you for your continued support.
Timeline
| | |
| --- | --- |
| Launched | 11 Sep 2023 |
| Added | 11 Sep 2023 |