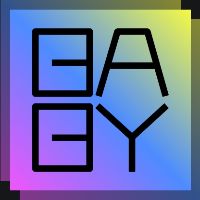 What is SugarBaby?
SugarBaby为希望建立互利关系的慷慨男性和有魅力的女性提供了一个平台。SugarBaby 于 2022 年推出,预计将成为 Web3 世界中第一个全球顶级约会网站。SugarBaby 将是最吸引女性和高质量成熟男性的黄金纽带。
  SugarBaby provides a platform for generous men and attractive women looking to build mutually beneficial relationships. Launched in 2022, SugarBaby is expected to be the first global top dating site in a Web3 world. SugarBaby will be the most attractive golden link for women and high-quality mature men.
  #Baby 是SugarBaby平台推出的唯一通证代币,2022 年 10 月 8 日 19:00(UTC+8)开放预售。BABY 后续将支持 SugarBaby 平台的所有产品,如用户资产证明、NFT 购买、VIP 多重权益、专属活动等等。
  #BABY is the only pass-through token launched on SugarBaby platform and is open for pre-sale on October 8, 2022 at 19:00 (UTC+8). BABY will subsequently support all SugarBaby platform products, such as user asset proof, NFT purchase, VIP multiple benefits, exclusive events, etc.
Timeline
| | |
| --- | --- |
| Launched | 08 Oct 2022 |
| Added | 08 Oct 2022 |
| | | Launch | | Market Cap | Badges | Votes |
| --- | --- | --- | --- | --- | --- | --- |
| | | in 2 months | | | | |
| | | 1 day ago | | | | |
| | | 7 months | | | | |
| | | 4 months | | $209,388 | | |
| | | 28 days | | | | |
| | | 4 days | | | | |
| | | today | | No Contract | | |
| | | 1 day ago | | $1,582 | | |
| | | in 8 days | | | | |
| | | 23 days | | - | | |
| | | in 2 days | | | | |
| | | in 1 month | | | | |
| | | in 1 day | | | | |
| | | in 3 months | | No Contract | | |
| | | in 4 months | | - | | |