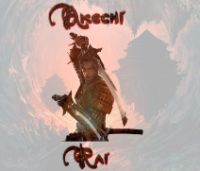 What is AkechiRai?
Akechi Rai was formed from the great Akechi clan that tells the story of young MatoSake who helped lead the coup d'etat against Nobunaga Oda.
$ARAI will bring this story to the blockchain in a page-by-page comic series where each page is a unique NFT - first of its kind 💥
In order to further Akechi, it's supporter token $ARAI will have strong tokenomics that can shift based on need.
RAInomics:
🚨 LAUNCH TOKENOMICS WILL BE DIFFERENT TO PREVENT SNIPERS 🚨
⚔️ 8% Buy/Sell
🗡 1% Auto LP add to defeat the jeets and strengthen liquidity
🗡 2% Auto BuyBack to paint the chart with the blood of Oda and his jeet army
🗡 3% Marketing to spread the propaganda of $ARAI across the land
🗡 2% Team wallet to feed the village
Timeline
| | |
| --- | --- |
| Launched | 20 Jul 2022 |
| Added | 19 Jul 2022 |
| | | Launch | | Market Cap | Badges | Votes |
| --- | --- | --- | --- | --- | --- | --- |
| | | in 2 months | | | | |
| | | 2 days | | - | | |
| | | 4 months | | $193,151 | | |
| | | 1 day ago | | | | |
| | | 25 days | | | | |
| | | 5 days | | - | | |
| | | in 3 days | | | | |
| | | in 9 days | | - | | |
| | | in 1 day | | | | |
| | | 3 years | | - | | |
| | | 1 day ago | | | | |
| | | 21 days | | $69,288 | | |
| | | 6 days | | - | | |
| | | 2 days | | | | |