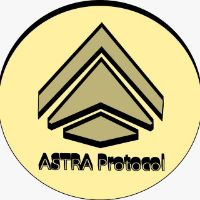 What is ASTRA Protocol?
🔥WELCOME TO ASTRA Protocol🔥
•ASTRA Protocol this a new trend in the oriental, We are community driven business making crypto safe and transparent for everyone.
•A strong community helps push exposure of the project, helps guide potential investors to feel comfortable to enter the project, helps community members to feel at home and valued within the project and overall helps create a happy space, for likeminded people, to be a part of something special.
📌FairLaunch 23 june, at 12:00 UTC
⏳https://countingdownto.com/?c=4228930
🔥Tokenomics
•Total Supply : 10,000,000,000
•Name : ASTRA Protocol
•Symbol : ASTRA
•Decimal : 9
🔥Tax: 7%
•3% Hyper BuyBack Insane
•2% Auto LP
•2% Marketing & Development
🔥Telegram : https://t.me/astraprotocoll
🔥Twitter : https://twitter.com/astraprotocoll
🔥Website : https://astraprotocol.site
Timeline
| | |
| --- | --- |
| Launched | 24 Jul 2022 |
| Added | 20 Jun 2022 |