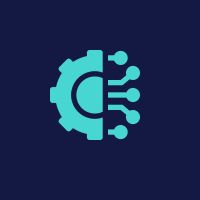 What is Astro AI?
AstroAI is a unique and exciting project that combines the benefits of blockchain technology with advanced AI utilities to provide users with a cutting-edge investment platform. With its negative tax structure and powerful AI tools, AstroAI is poised to become a leading player in the world of finance and investing.
One of the most significant advantages of AstroAI is its negative tax structure. This means that users who buy AstroAI tokens will receive a 3% bonus on their purchase, which can help to increase their investment and earning potential.
AstroAI can provide users with valuable insights and data to make informed investment decisions. The AI utilities can analyze market trends, forecast price changes, and provide other important information that can help users maximize their profits and minimize their risks.
Timeline
| | |
| --- | --- |
| Launched | 20 Feb 2023 |
| Added | 17 Feb 2023 |
| | | Launch | | Market Cap | Badges | Votes |
| --- | --- | --- | --- | --- | --- | --- |
| | | in 2 months | | | | |
| | | 26 days | | | | |
| | | in 2 days | | | | |
| | | 4 months | | $162,008 | | |
| | | in 5 days | | | | |
| | | 24 days | | - | | |
| | | 29 days | | | | |
| | | in 1 day | | - | | |
| | | today | | | | |
| | | 4 days | | | | |
| | | 25 days | | $69,288 | | |
| | | 16 days | | - | | |
| | | 6 days | | - | | |
| | | in 15 days | | No Contract | | |
| | | 12 days | | | | |
| | | today | | $48,740 | | |