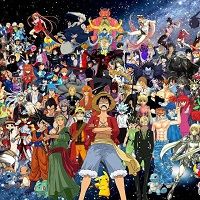 What is BANDAI NFTS?
BandaiNFTS is the first collection inspired by the famous characters from our favorite anime series.
We had been thinking about creating this project for some time, Elon's tweet convinced us to try.
We are an experienced and dedicated team to their projects, we know we can do great things with the support of our community ❤️
The 2% of the taxes will be used to finance the minting of the first 50 NFTS that will be transferred for free to our first 50 TOP HOLDERS.
We will create an exclusive Marketplace on our Website where it will be possible to MINT, SELL AND BUY the new collections that will come out.
Timeline
| | |
| --- | --- |
| Launched | 03 Apr 2022 |
| Added | 03 Apr 2022 |
| | | Launch | | Market Cap | Badges | Votes |
| --- | --- | --- | --- | --- | --- | --- |
| | | in 2 months | | | | |
| | | 7 months | | | | |
| | | 4 months | | $211,326 | | |
| | | 11 months | | - | | |
| | | 1 day ago | | - | | |
| | | 4 days | | $18,057 | | |
| | | today | | | | |
| | | in 19 days | | | | |
| | | today | | | | |
| | | in 3 days | | | | |
| | | 3 days | | $54,410 | | |
| | | in 28 days | | No Contract | | |
| | | 5 months | | - | | |
| | | today | | | | |
| | | in 4 days | | - | | |
| | | in 10 days | | - | | |
| | | 1 day ago | | | | |