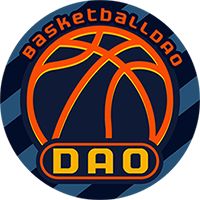 What is BasketballDAO?
BasketballDAO aims to reclaim the soul of basketball, bring the transparency, security, and accessibility of web3.0 to the world of basketball.
Firstly, we need to build a global community that pioneers the approach to DAO ownership, governance, finance, and consensus-building using blockchain and web3.0 technology. After our community is filled with advocates, enthusiasts, and experts, we will hold a community town hall and decide which basketball team to acquire. Acquire the chosen basketball team, partnership with the existing fan club of this basketball team, and vote to make decisions for the future development of this team will show the world a real revolutionizing DAO ownership basketball team. People will be surprised by the power of humanity itself, passion for basketball as a sport, and efficiency of DAO.
💎TotalSupply:172,000,000 BBDAO
💎Presale: PinkSale
💎Presale at 1.5 2022
💎BSC Net
🔘 Website:https://basketballdao.org
🔘 TG: https://t.me/BasketballDAO
Timeline
| | |
| --- | --- |
| Launched | 05 Jan 2022 |
| Added | 24 Dec 2021 |