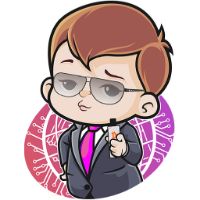 What is BABY FLAVOR TOKEN?
According to our concept, each smell should have an association with your favorite cryptocurrency or a status that was given depending on the name and number of certain LP tokens that you own. For now we are in the negotiation stage of win-win cooperation in the development of women's and men's flavors with companies that are in the top 10 in the production and sale of perfumery products.
You will be able to create your own flavor by staking BFT token with popular cryptocurrencies (BNB, USDT, WBNB, etc.) to grow dedicated FLAVOR POOL at our platform. Each pool will guide the line of flavor development. Launch of an exclusive line of crypto-aromas is accessible for holders of liquidity tokens only.
🧾 11% buy/sell tax (4% holders, 3% chart healthcare, 4 LUCKY BABY POOL)
🔒 80% locked
🤖 Antibot system
🐋 No whale dump
📈 Chart health care pool
🚁 Enjoy Legendary Series Project
Timeline
| | |
| --- | --- |
| Launched | 25 Oct 2021 |
| Added | 12 Oct 2021 |
| | | Launch | | Market Cap | Badges | Votes |
| --- | --- | --- | --- | --- | --- | --- |
| | | in 2 months | | | | |
| | | today | | - | | |
| | | 4 months | | $206,344 | | |
| | | in 1 day | | | | |
| | | 4 days | | - | | |
| | | 5 days | | $1,141 | | |
| | | in 4 days | | | | |
| | | in 10 days | | - | | |
| | | in 2 days | | | | |
| | | in 2 days | | | | |
| | | in 1 day | | - | | |
| | | 3 years | | - | | |
| | | in 3 days | | | | |
| | | in 2 days | | | | |
| | | 5 days | | - | | |