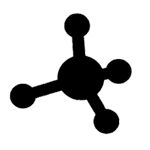 What is LABITS?
HUMANS & ROBOTICS has been called a group of people, The Team, who have shared a common
interest; the development of Robotics with open source code Artificial Intelligence, seeking to achieve Universal Accessibility of these products so that they are for the benefit of all humanity, as a fundamental premise.
The Team is made up of researchers, engineers, programmers and software developers, 3D and industrial graphic designers, marketing and financial advisors, changing the current paradigm, and seeking to venture into decentralization and the new business models to which they must adapt. the companies.
LABITS makes the transition from an idea to reality, it is the area of the project that will be dedicated to the development of open source software based on artificial intelligence for all the products designed by the HUMANS & ROBOTICS project. As an active value, the token with the symbol BITS has been created in the Binance Smart Chain network, considering the speed of transactions and its low gas cost, with the goal of creating its own Decentralized Blockchain in the future. BITS aims to be a value for decentralized payments for services and purchase of products inside and outside the HUMANS & ROBOTICS or virtual ecosystem, rewarding its holders.
Timeline
| | |
| --- | --- |
| Launched | 16 Jun 2022 |
| Added | 02 Mar 2022 |
| | | Launch | | Market Cap | Badges | Votes |
| --- | --- | --- | --- | --- | --- | --- |
| | | in 2 months | | | | |
| | | 2 days | | - | | |
| | | 4 months | | $193,151 | | |
| | | 1 day ago | | | | |
| | | 25 days | | No Contract | | |
| | | 5 days | | - | | |
| | | in 3 days | | | | |
| | | in 9 days | | - | | |
| | | in 1 day | | | | |
| | | 3 years | | - | | |
| | | 1 day ago | | | | |
| | | 21 days | | $69,288 | | |
| | | 6 days | | - | | |
| | | 2 days | | | | |