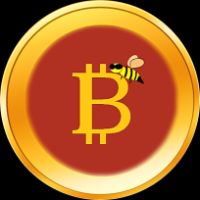 What is BitcoinBee?
BitcoinBee is a community-driven, Memes and utility token based on Binance Smart Chain Network with real use case.
We also focus on developing the B-WORLD Metaverse project & B-GHOST private transaction System in the metaverse, as our two main projects.
No Dev Wallets. No Control Of Contract. No Control of Liquidity. All Burnt and Safe!
Private Sale's live, Join now at; https://www.bitcoinbee.online/
BitcoinBee Holder's Winners
Timeline
| | |
| --- | --- |
| Launched | 12 Jun 2022 |
| Added | 12 Jun 2022 |
| | | Launch | | Market Cap | Badges | Votes |
| --- | --- | --- | --- | --- | --- | --- |
| | | 4 months | | $177,057 | | |
| | | in 3 days | | | | |
| | | 4 days | | $1,778 | | |
| | | in 6 days | | | | |
| | | 7 days | | - | | |
| | | 23 days | | - | | |
| | | 28 days | | | | |
| | | in 1 day | | - | | |
| | | in 2 days | | - | | |
| | | 10 days | | | | |
| | | 3 days | | | | |
| | | 24 days | | $69,288 | | |
| | | 3 days | | - | | |
| | | 1 month | | | | |
| | | 15 days | | - | | |
| | | 5 days | | - | | |