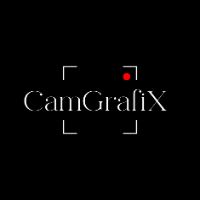 What is CamGrafiX?
CamGrafiX (CamX) on BSC & ETH. It is designed to reward its users with 5 % reflections in wbtc and "or" weth.
Hold on both chains You'll EARN 5 % WBTC and WETH on each transaction that is made with CamX. CamGrafiX offers opportunities for artists and musicians to showcase their talents through the use of blockchain technology and the upcoming Metaverse "CamGrafiXVerse"
NFT Beats & Music Collection, Fine Art Photography NFT's and much more.
Timeline
| | |
| --- | --- |
| Launched | 10 May 2023 |
| Added | 30 Apr 2023 |
| | | Launch | | Market Cap | Badges | Votes |
| --- | --- | --- | --- | --- | --- | --- |
| | | in 2 months | | | | |
| | | 7 months | | | | |
| | | 4 months | | $211,418 | | |
| | | 11 months | | - | | |
| | | today | | - | | |
| | | 4 days | | $26,181 | | |
| | | today | | | | |
| | | 11 days | | | | |
| | | 3 days | | $15,704 | | |
| | | in 19 days | | | | |
| | | in 1 day | | | | |
| | | in 3 days | | | | |
| | | 1 day ago | | No Contract | | |
| | | in 28 days | | No Contract | | |
| | | 5 months | | - | | |
| | | 3 days | | $54,321 | | |
| | | in 1 day | | | | |
| | | in 4 days | | - | | |
| | | in 10 days | | - | | |