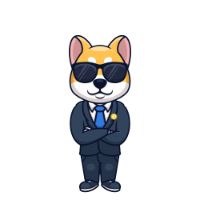 What is Commissioner Doge?
Commissioner Doge is a 100% Community-Driven token where holders have a say in what goes on. Our goal is to create a team World Wide. Our developers have years of experience.
5000 BNB HC Presale August 27th, 2021
Have a chance to win $100,000
Join our TG: https://t.me/CommissionerDoge
visit us at https://commissionerdoge.com and vote!
Timeline
| | |
| --- | --- |
| Launched | 27 Aug 2021 |
| Added | 18 Aug 2021 |
| | | Launch | | Market Cap | Badges | Votes |
| --- | --- | --- | --- | --- | --- | --- |
| | | 4 months | | $177,057 | | |
| | | in 3 days | | | | |
| | | 4 days | | $1,778 | | |
| | | in 6 days | | | | |
| | | 7 days | | - | | |
| | | 23 days | | - | | |
| | | 28 days | | | | |
| | | in 1 day | | - | | |
| | | in 2 days | | - | | |
| | | 10 days | | | | |
| | | 3 days | | | | |
| | | 24 days | | $69,288 | | |
| | | 3 days | | - | | |
| | | 1 month | | | | |
| | | 15 days | | - | | |
| | | 5 days | | - | | |