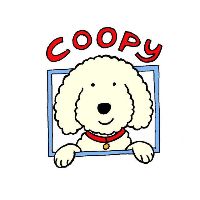 What is Coopy Coin?
COOPY is going to be a real-world business utilising its own cryptocurrency for funding its growth.
We will be using the "Coopy Coin" ($COOPY) as the governing currency to not only invest in multiple business ventures, it will also be the currency used within these ventures, which in itself will ensure the constant growth in its value.
$COOPY will essentially be the very first Crypto Currency to fund the development of a global conglomerate with zero limits. We will not go into all of them at this stage as we will be easing you into the overall process slowly to a) make sure it's not too overwhelming and complicated; and b) some of the projects will be released at different stages.
Although we are using $COOPY as the currency and funding for the development of the business, we are treating this venture in the same way that we would treat any of our businesses, for want of a better crypto term "In real life".
Timeline
| | |
| --- | --- |
| Launched | 03 Apr 2023 |
| Added | 03 Feb 2023 |
| | | Launch | | Market Cap | Badges | Votes |
| --- | --- | --- | --- | --- | --- | --- |
| | | in 2 months | | | | |
| | | 1 day ago | | | | |
| | | 7 months | | | | |
| | | 4 months | | $209,388 | | |
| | | 29 days | | | | |
| | | 5 days | | | | |
| | | today | | No Contract | | |
| | | 1 day ago | | $1,582 | | |
| | | in 7 days | | | | |
| | | 24 days | | - | | |
| | | in 1 day | | | | |
| | | in 1 month | | | | |
| | | in 1 day | | | | |
| | | in 3 months | | No Contract | | |
| | | in 4 months | | - | | |