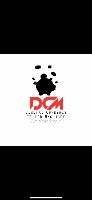 What is DCM Token?
Hello and Welcome to DMC
We are a digital currency teller machine company. Working on the advancement and accessibility of cryptocurrency withdrawals. Aimed at simplifying and normalizing the exchange of digital currency into physical cash.
Based out of Toronto Ontario Canada.
Supply:
2,000,000,000
Development - 10%
Burn - 35%
Private sale - 10%
Presale - 25%
Liquidity - 20%
Private sale::
1BNB = 2,666,666.67
Presale::
1BNB = 2,500,000
Buy tax:
4% marketing/development
2% liquidity
Sell Tax:
4% marketing/development
3% liquidity
Our private sale will begin in a few days and stay open until completed. For those looking to invest there is a pinned post with the pre-requisite information available. To apply for a private investor position please DM the information on the prerequisite to CEO Jordan. If approved you will receive a doxxing video from the owner and a contribution address will be made available to you. The launch will be the same day as the presale and will be no more than ten days after the completion of private.
Thank You for being here!
Timeline
| | |
| --- | --- |
| Launched | 04 Jan 2022 |
| Added | 16 Dec 2021 |
| | | Launch | | Market Cap | Badges | Votes |
| --- | --- | --- | --- | --- | --- | --- |
| | | in 2 months | | | | |
| | | today | | - | | |
| | | 4 months | | $206,344 | | |
| | | in 1 day | | | | |
| | | 4 days | | - | | |
| | | 5 days | | $1,141 | | |
| | | in 4 days | | | | |
| | | in 10 days | | - | | |
| | | in 2 days | | | | |
| | | in 2 days | | | | |
| | | 3 years | | - | | |
| | | in 3 days | | | | |
| | | 12 days | | | | |
| | | in 2 days | | | | |
| | | 5 days | | - | | |