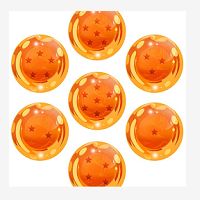 What is DRAGONBALL?
The childhood dream comes true today! Do you also dream of owning $DragonBall and fulfill your wish! It is today!
Hold $DragonBall tokens and easily earn $BNB rewards every 60 minutes!
🎈🎈🎈🎈We do not have any pre-sales, and 100% of all tokens are added to Pancakeswap as liquidity! And lock the position for one year!🎈🎈🎈🎈
🔮🔮$DragonBall Token Tokenomics🔮🔮
🎯🎯🎯🎯Total supply: 100,000,000,000.🎯🎯🎯🎯
Every 60 minutes,
☁️☁️-8% of each buy/sell is taken and redistributed to all holders of BNB.☁️☁️
☁️☁️-4% marketing and repurchase☁️☁️
☁️☁️-3% automatic liquidity pool☁️☁️
All rewards will be automatically sent to the wallet address that holds $DragonBall.
☄️☄️Minimum holding 100,000☄️☄️
🌐https://www.dragonballtokens.online/
Timeline
| | |
| --- | --- |
| Launched | 21 Sep 2021 |
| Added | 20 Sep 2021 |
| | | Launch | | Market Cap | Badges | Votes |
| --- | --- | --- | --- | --- | --- | --- |
| | | in 1 day | | | | |
| | | 4 months | | $189,956 | | |
| | | 1 day ago | | | | |
| | | 26 days | | | | |
| | | 6 days | | - | | |
| | | in 2 days | | | | |
| | | in 8 days | | - | | |
| | | in 1 day | | | | |
| | | in 3 days | | - | | |
| | | in 5 days | | | | |
| | | 3 years | | - | | |
| | | 22 days | | $69,288 | | |
| | | 7 days | | - | | |
| | | today | | - | | |
| | | in 1 month | | - | | |