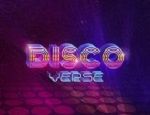 What is DISCOVERSE?
🔊Welcome to the most stratospheric nightclub in the BSC. If you like music, drinking and parties you are in the right place, with us the fun never ends.
📌 We offer a unique experience where the fun of our customers is in the first place. We are interested in collaborating with artists from all over the world to offer as many musical genres as possible.
🚧 The fun, however, is not limited to music and partying. You can be the owner of your disco, choosing the interior, the beverage and the style of your disco.
🎮 Our team is working to offer the most detailed experience possible, inserting all kinds of customizations to make the player completely immerse.
📀 Our disco will adapt perfectly to each user to guarantee him a unique and unforgettable party. We are sure to entertain everyone by satisfying your every need.
An immersive experience
DiscoLand will be an Open-World virtual space where it will be possible to interact between players within fantastic nightlife locations.
DISCOVERSE In-Game Currency
Our Token "DISCOVERSE" will officially be the currency of the complex trading system of this Metaverse. Secure an early investor spot and become a whale in the future!
Events and Festivals
Discoverse will also organize its parties in the company of incredible guests and influencers!
Attention, however, some events will be exclusive and with limited places.
Create your own Nightclub
We want to give some of our investors the opportunity to create their own business in our Discoland. Applications will open shortly.
Timeline
| | |
| --- | --- |
| Launched | 01 Apr 2022 |
| Added | 01 Apr 2022 |