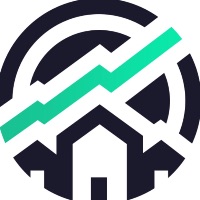 What is EARN VILLE?
💥 EARN VILLE ON BSC💥
Most epic launch in the History of Crypto will be on 30th May. Don't miss the opportunity
✅EV To be Launch on 30th may
✅ Stealth launch 2mnt before public
✅APY
✅Dapp/Dex + Pancake swap
✅Last buy jackpot
✅Baked beans feature
✅Anti-Dump mechanism
✅Liquidity locked
✅Doxx
✅Whale OTC
✅Audit
✅CMC + DOC
✅Kyced
💫 sports betting dapp
⚜️ Earn Villa ⚜️ is going to make history. Mega Auto rebasing, Auto staking and Auto compounding Protocol Mega ROI of 3% daily and 4,848,172.5% annually.
Timeline
| | |
| --- | --- |
| Launched | 30 May 2022 |
| Added | 30 May 2022 |
| | | Launch | | Market Cap | Badges | Votes |
| --- | --- | --- | --- | --- | --- | --- |
| | | today | | | | |
| | | 1 day ago | | - | | |
| | | 7 months | | | | |
| | | 4 months | | $208,666 | | |
| | | 28 days | | | | |
| | | 4 days | | | | |
| | | today | | | | |
| | | in 8 days | | | | |
| | | 23 days | | - | | |
| | | in 2 days | | | | |
| | | in 1 month | | | | |
| | | 3 days | | $16,428 | | |
| | | in 1 day | | | | |