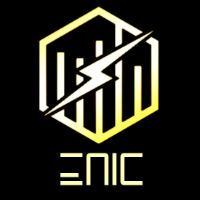 What is Enic?
A power token built on the BSC blockchain to interact with the Energy & Utilities market, create investment funds and win better prices for our investors.
A tool designed to remove intermediaries, allowing the different parties involved in the process to directly communicate with each other via smart contracts. Hence, removing the fees that are now commonly applied by utilities majors.
A direct equity between a coin and the energy market without any intermediary polluting the final price is our target and commitment.
Timeline
| | |
| --- | --- |
| Launched | 06 Oct 2022 |
| Added | 31 Oct 2022 |
| | | Launch | | Market Cap | Badges | Votes |
| --- | --- | --- | --- | --- | --- | --- |
| | | in 2 months | | | | |
| | | 7 months | | | | |
| | | today | | - | | |
| | | 4 months | | $210,844 | | |
| | | 6 days | | | | |
| | | 1 day ago | | No Contract | | |
| | | 3 days | | $1,155 | | |
| | | in 6 days | | | | |
| | | in 12 days | | - | | |
| | | in 4 days | | | | |
| | | today | | | | |
| | | in 3 months | | No Contract | | |
| | | in 2 days | | - | | |
| | | in 2 days | | | | |
| | | in 5 days | | | | |