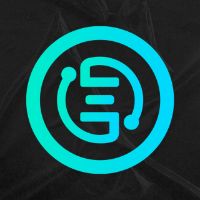 What is Evangelion?
💙Evangelion (EVE) - Coming Soon 💙
Hello Everyone! 👋💙
You've heard about Anime! 🔥
You've heard about Crypto! 💰
But this is the first time you are hearing about an anime charity and community token on BSC!
Evangelion (EVE) is the ultimate supporter of anime creators!
This is the first step towards an amazing adventure.
Evangelion is a unique cryptocurrency that allows investors to play an active role in improving the lives of artists and providing solutions to their low income. Due to the high readjustment rate caused by low income, the animation industry is currently suffering from severe labor shortages. This leads to a lack of specialists who can train new people and teach them the right skills. As a result, the quality of animation throughout the industry is decreasing.
That's why we founded Evangelion and what we can all do is intentionally choose to support projects and companies that make the world a better place.
💙 Follow us to learn more. 💙
Timeline
| | |
| --- | --- |
| Launched | 23 Aug 2021 |
| Added | 14 Aug 2021 |