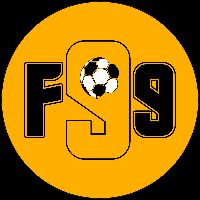 What is Fifa Fooki 99?
FIFA FLOKI is a Web3 based complete sports app with NFT marketplace, Dapps, Score 99, FBET, Fifa fun game, limited player addition cards.
⚽️APP IS LIVE
⚽️NFT MARKETPLACE IS LIVE
⚽️999 are ready to mint
Betting Dapp is coming from first game of world cup.
Timeline
| | |
| --- | --- |
| Launched | 19 Nov 2022 |
| Added | 14 Nov 2022 |
| | | Launch | | Market Cap | Badges | Votes |
| --- | --- | --- | --- | --- | --- | --- |
| | | 2 years | | $259,967 | | |
| | | in 2 months | | | | |
| | | 1 day ago | | - | | |
| | | 4 months | | $191,530 | | |
| | | today | | | | |
| | | 5 days | | - | | |
| | | in 3 days | | | | |
| | | in 9 days | | - | | |
| | | in 1 day | | | | |
| | | 3 years | | - | | |
| | | today | | | | |
| | | 21 days | | $69,288 | | |
| | | 6 days | | - | | |
| | | 1 day ago | | | | |