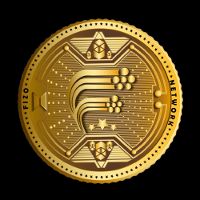 What is FIZODApp?
What is Fizo Network?
FIZO Network is a decentralized application built on fantom blockchain that is capturing value by having the fairest distribution,Fantom is a fast, high-throughput open-source smart contract platform for digital assets and dApps.
an auto-balancing born and burn mechanism, and by providing a lifetime of frictionless, passive rewards in FANTOM coin.FIZO (FIZO NETWORK Token) is the official and native token for FIZO Network.
How to Buy FIZO Network Token?
The FIZO smart contract is a self-generating income mechanism for holders. It is a community-driven project that distributes and rewards FANTOM between community members, subject to certain conditions.Holders of FIZO will receive passive rewards from simply holding the token in their wallet, as every transaction such as buy, sell, has a Swapping charge of 14%,and 14% respectively which is distributed evenly to all existing fizo token holders according to their FIZO volume in the wallet. For every transaction, a portion is set aside for marketing, the liquidity pool, and a rewards pool for all holders. As a result, FIZO aims to promote a 'hold and earn' culture, which reduces selling pressure.
The FIZO price is calculated in the principle of 10s. At the time of its launch, its initial price was 0.0001. When a buyer bought it for 100000 Fantom, the FIZO value raised to 0.001 which means that One zero burned when a 1000000 Fantom entered the system. In order to kill the next zero, another 10000000 Fantom needs to be entered to increase
the price of FIZO up to 0.01. This is how the price coding works. To achieve 1 FIZO = 1 FANTOM, the system must have 10,0000,000 FANTOM.
No one can change or edit any data or transactions. The owner also can't withdraw the balance from Smart Contract, even they can't edit anything too. Only users can withdraw
Timeline
| | |
| --- | --- |
| Launched | 01 Jan 2023 |
| Added | 26 Aug 2023 |