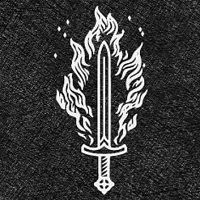 What is Iron Forge?
$FORGE is a yield-generating contract on the Binance Smart Chain: Rewards are given out to holders in the form of $FORGE token(s). The token contract employs a stable rewards system
Iron Forge aims to create a safe-space for token launches within its community, we call these "Forged Tokens"
These Forged tokens will house individual features that benefit $FORGE and its holders.
Timeline
| | |
| --- | --- |
| Launched | 07 Dec 2021 |
| Added | 06 Dec 2021 |
| | | Launch | | Market Cap | Badges | Votes |
| --- | --- | --- | --- | --- | --- | --- |
| | | in 2 months | | | | |
| | | 2 days | | - | | |
| | | 7 months | | | | |
| | | 4 months | | $210,010 | | |
| | | in 1 day | | | | |
| | | 7 days | | | | |
| | | 3 days | | No Contract | | |
| | | 4 days | | $1,010 | | |
| | | in 5 days | | | | |
| | | in 11 days | | - | | |
| | | in 3 days | | | | |
| | | in 3 days | | | | |
| | | in 1 day | | - | | |
| | | in 4 days | | | | |
| | | in 3 days | | | | |
| | | today | | | | |