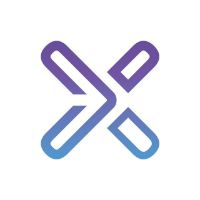 What is Foundationx?
FoundationX is a deflationary BEP-20 token on the Binance Smart Chain - $FX. their founding principles are centered on:
● Trust
● Transparency
● Community
● Charity.
FoundationX is developing a crypto payment gateway for integration with various charity groups and initiatives around the globe. This will create a sustainable future to deliver on their primary objectives.
++Objective 1++ Support Charitable initiatives across 4x causes:
● Cancer charities
● Human trafficking & child slavery prevention
● Environmental & endangered species initiatives
● Community driven projects
++Objective 2++
Provide sustainable returns for their investors through their
deflationary tokenomics and establish their platform to
support future growth and expansion.
Timeline
| | |
| --- | --- |
| Launched | 18 Aug 2021 |
| Added | 24 Aug 2021 |
| | | Launch | | Market Cap | Badges | Votes |
| --- | --- | --- | --- | --- | --- | --- |
| | | in 1 day | | | | |
| | | 4 months | | $189,956 | | |
| | | 1 day ago | | | | |
| | | 26 days | | | | |
| | | 6 days | | - | | |
| | | in 2 days | | | | |
| | | in 8 days | | - | | |
| | | in 1 day | | | | |
| | | in 3 days | | - | | |
| | | in 5 days | | | | |
| | | 3 years | | - | | |
| | | 22 days | | $69,288 | | |
| | | 7 days | | - | | |
| | | today | | - | | |
| | | in 1 month | | - | | |