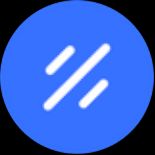 What is Project Galaxy?
What is Project Galaxy?
Project Galaxy is a Web3 credential data network. Built on open and collaborative infrastructure, Project Galaxy helps Web3 developers and projects leverage digital credential data and NFTs to build better products and communities.
Credential data today are segregated across closed databases that are owned and permissioned by applications and institutions. This has led to a fractured landscape that is not open to the individuals who should own that data or the applications that need it. Project Galaxy aims to solve this problem by empowering developers with an aggregated credential data network in Web3.
Galaxy's infrastructure supports curators contributing credentials through multiple data sources, including:
For on-chain credentials, curators can contribute data from 7 different chains with subgraph queries or wallet snapshots
For off-chain credentials, curators can easily contribute credential data with Galaxy's integrated data sources such as Twitter, Github, or Discord
Project Galaxy also provides Application Modules, the Credential Oracle Engine, and the Credential API for data consumers to leverage credentials.
Use cases of the Application Modules include, among other benefits, Galaxy OATs (On-chain Achievement Tokens), NFT loyalty programs, growth hacking campaigns, gated community and customized governance.
Developers can also utilize the Credential Oracle Engine and Credential API for enhanced customized use cases such as credit scoring and sybil attack prevention algorithms.
Telegram: https://t.me/ProjectGalaxyAnn
Private Sale Form: https://bit.ly/ProjectGalaxySpace
Timeline
| | |
| --- | --- |
| Launched | 29 Jun 2022 |
| Added | 02 May 2022 |
| | | Launch | | Market Cap | Badges | Votes |
| --- | --- | --- | --- | --- | --- | --- |
| | | in 1 day | | | | |
| | | 4 months | | $189,956 | | |
| | | 1 day ago | | | | |
| | | 26 days | | | | |
| | | 6 days | | - | | |
| | | in 2 days | | | | |
| | | in 8 days | | - | | |
| | | in 1 day | | | | |
| | | in 3 days | | - | | |
| | | in 5 days | | | | |
| | | 3 years | | - | | |
| | | 22 days | | $69,288 | | |
| | | 7 days | | - | | |
| | | today | | - | | |
| | | in 1 month | | - | | |