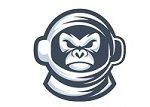 What is GALAXYAPE?
🦍GalaxyApe Just Stealth Launched With Ape Hype. Safe dev, Lp Locked, contract verified, Easy 20-100X
BSC Token 💥
🚨FAIR LAUNCH 19 MARCH AT 15:30 UTC🚨 🚀3 BNB START LP! EASY 20-100X! 🚀
🦍GALAXY APE🦍
🐵GALAXYAPE is the next moonshot meme token designed to give you a massive return on your investment.
🐒$GAP is a fully decentralized and community driven meme token on the bsc network that provides great rewards for its holders.
🎄 Plans? We have taken multiple projects to $1M+ market cap, so we know what we are doing. We are stealth launching obviously, so marketing will kick in after launch.
We seriously plan to take this token to the moon! And we hope you guys join us on the journey!🚀
⚡️This is a revolutionary, unique, game changing token built on the Binance Smart Chain. Simply hold $GAP & earn refelections automatically in BNB!
Timeline
| | |
| --- | --- |
| Launched | 19 Mar 2022 |
| Added | 19 Mar 2022 |