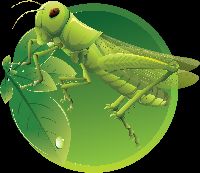 What is Green Grass Hopper?
The vision of $GGH is to generate wealth for a decentralized community in a safe and secure environment, leveraging DeFi protocols and impacting the globe for good, thereby cherishing the memory of our beloved Archie.
Green Grass Hopper ($GGH) is created to help all of our holders to achieve their dream of being wealthy. We have created our utility before creating our token to ensure everyone benefits from day one. It is a real deflationary token with a total supply of 10 million that has a BUY-BACK & BURN MECHANISM built-in with every sale.
A. UTLITY – EVERESGAMING.IO IS LIVE
B. CREDIBILITY
a. AUDITED CONTRACT by Verified Team
b. KYC DONE Multiple (assure defi & Pinksale)
c. DOXXED DEV
d. BASED DEV with MULTIPLE PROJECTS
e. SAFU CONTRACT by Verified Team.
1. 1O MIL TOTAL SUPPLY
2. 23% BURN BEFORE LAUNCH
3. NO PRIVATE SALE
4. WALLET LOCKED FOR 1 YEAR
a. LIQUIDITY
b. DEVELOPER
c. FOUNDATION
5. TEAM WALLET VESTED FOR 1 YEAR
A TOKEN FOR THE PEOPLE. HTTPS://GREENHOPPER.IO/
FAIR LAUNCH
1. CONTRACT DONE BY SAFU TEAM
2. AUDITED BY CGF/NINJA – VERIFIED BASED
3. AGGRESSIVE MARKETING
4. CG/CMC FAST-TRACK LISTING
5. DEXVIEW/AVEDEX UPON LAUNCH
6. 20+ VOTING/TRENDING LISTED
7. MAX BUY 1 BNB
8. REWARDS FOR 1 BNB BUYER
a. 10% ADDITIONAL TOKENS
b. WL to GGH NFT
c. 10% OFF GGH NFT
9 3% AFFILIATE PINKSALE PROGRAM
POST-LAUNCH
1. MULTI-EXCHANGE LISTING
2. MULTI-DEX LAUNCH
3. STRATEGIC MARKETING
Timeline
| | |
| --- | --- |
| Launched | 01 Sep 2023 |
| Added | 17 Aug 2023 |