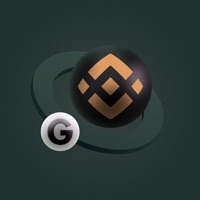 What is GravityBNB?
Welcome to the BNBGravity community!
BNBGRV is a hybrid token that combines automatic price increases through rebases and automatic hourly BNB airdrops!
That's right, price goes up while BNB is sent to your wallet through the contract automatically!
Tokenomics
1 Trillion Tokens
60% Initial Burn
4.99% Marketing Wallet (no marketing tax!)
15% Transaction Tax (10% BNB rewards, 2.5% LP, 2.5% buyback+burn)
BNBRises = GravityBNB's Automatic Price Boosting
The price of GRVBNB is programmed to automatically rise through negative rebasing. Price gradually increases by 13.37% every 8 hours
until the price of $1000/token is reached.
Timeline
| | |
| --- | --- |
| Launched | 11 Sep 2022 |
| Added | 10 Sep 2022 |