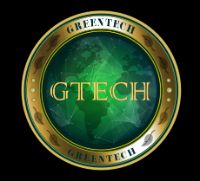 What is Greentech?
GREENTECH COIN IS THE TOKENIZATION OF THE PHYSICAL GREENTECH COMPANY, EXPANDING THE BUSINESS INTO THE CRYPTO WORLD.
WE OPERATE WITH A LEGAL RESERVE, WITH THE FUNCTION OF ENSURING THE SUSTAINABLE ECONOMIC USE OF NATURAL RESOURCES, ASSISTING THE CONSERVATION AND REHABILITATION OF ECOLOGICAL PROCESSES AND PROMOTING THE CONSERVATION OF BIODIVERSITY, AS WELL AS THE SHELTER AND PROTECTION OF WILD FAUNA AND FLORA.
CARBON CREDIT IS A BILLIONAIRE MARKET, WHERE WE WILL USE IT AS THE BASIS FOR OUR REWARDS SYSTEM. WE GRANT CARBON CREDITS TO COMPANIES IN A BUYING AND SELLING MARKET. GREENTECH HAS A PUBLIC DEED REGISTRY. STAKING BENEFITS INCLUDE 4% ON THE TOTAL STAKING BENEFITS INCLUDE 4% ON THE TOTAL FEES, PLUS AN ADDITIONAL 30% OF THE ENTIRE CARBON CREDIT SALE.
Timeline
| | |
| --- | --- |
| Launched | 08 Sep 2022 |
| Added | 31 Aug 2022 |
| | | Launch | | Market Cap | Badges | Votes |
| --- | --- | --- | --- | --- | --- | --- |
| | | 2 years | | $256,948 | | |
| | | in 2 months | | | | |
| | | 1 day ago | | - | | |
| | | 4 months | | $189,314 | | |
| | | today | | | | |
| | | 5 days | | - | | |
| | | in 3 days | | | | |
| | | in 9 days | | - | | |
| | | in 1 day | | | | |
| | | 3 years | | - | | |
| | | 21 days | | $69,288 | | |
| | | 13 days | | | | |
| | | 6 days | | - | | |
| | | 1 day ago | | | | |