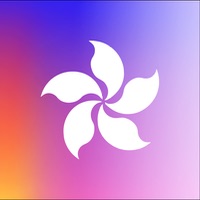 What is Hongkong AI?
HONG KONG AI's cutting-edge AI will enable a substantial improvement in business process efficiency and a decrease in the amount of human involvement.
The Intelligent Virtual Assistant (IVA), also known as the HONG KONG AI bot, is a type of next-generation software that enables user contact with PCs via the internet, SMS, messenger, and other interfaces. IVA systems employ a variety of interaction techniques, such as text-to-video and video-to-text conversion, image suggestion, and idea/keyword/insight recommendation via deep learning.
### An AI-powered automation platform to save your time & effort
Solutions from HONG KONG AI can be applied in many different contexts
* Image recognition
* Natural language processing and Intelligent Virtual AI
* Predictive analytics
* Text-to-image AI tool
* HONG KONG AI writing bot for Content Creator
* Image/keyword-generating AI tool
Timeline
| | |
| --- | --- |
| Launched | 27 Feb 2023 |
| Added | 27 Feb 2023 |
| | | Launch | | Market Cap | Badges | Votes |
| --- | --- | --- | --- | --- | --- | --- |
| | | in 2 months | | | | |
| | | 26 days | | | | |
| | | in 2 days | | | | |
| | | 4 months | | $162,008 | | |
| | | in 5 days | | | | |
| | | 24 days | | - | | |
| | | 29 days | | | | |
| | | in 1 day | | - | | |
| | | 4 days | | | | |
| | | 25 days | | $69,288 | | |
| | | 16 days | | - | | |
| | | 6 days | | - | | |
| | | in 15 days | | No Contract | | |
| | | 12 days | | | | |
| | | today | | | | |