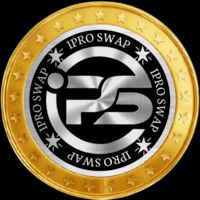 What is Ipro Swap?
IPro Swap is a certified company that provides the highest liquidity with the fastest onboarding process in the industry. We believe in creating long-term relationships, and hope that we can be your reliable partner.
IPro Swap is a Dubai-based company that specializes in crypto-enabled financial services. IPro Swap is bringing a revolution with its crypto based products by developing borderless financial services that ensure a faster, simpler, and uninterrupted flow of capital.
IPro Swap is built with an aim to provide a user-friendly experience where users can access a wide range of financial products and services backed by industry leading security processes and insurance protection.
Moving forward with a little information about Binance. Binance Smart Chain (BSC) is a high-end blockchain infrastructure created by Binance one of the world leaders in providing blockchain solutions. Binance Smart Chain was designed to fulfil the same purposes as Ethereum - the ability to launch tokens, smart contracts and decentralized applications but with a much better efficiency. While the Ethereum network uses a token format called ERC-20, the Tron blockchain has its original, innovative token format: BEP-20.
Tokens utilizing the BEP-20 format can be purchased, sold and transferred with the fees that can be 30-100x lower compared to Ethereum fees. Not only the fees, but also the transaction times of Binance Smart Chain are much lower than Ethereum's.
IPro Swap steadily guarantee excellent returns on your investments in a short time! Take advantage of our services and always get a high return on your invested funds.
We have assembled a team of professional traders who daily increase the company's capital and our investors' profits.
IPro Swap use Secgito SSL Security to protect all investor's data, Your Password and your withdraw codes. All of your money kept safety with us anytime. Our mail support is working 7*24 hours online and our online chat support is working about 8-10 hours daily. The VIP member phone support is working 7*24 hours daily too!
Timeline
| | |
| --- | --- |
| Launched | 18 Jun 2022 |
| Added | 21 Mar 2023 |