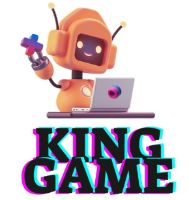 What is King Game Token?
King Game was established in 2021 to craft interactive entertainment to the mobile world.
King Game  combines the best of the non-fungible token (NFT) and the decentralized finance (DeFi) space, bringing yield farming to game economies while adding value to these virtual worlds by developing the content and economy of these games.
We want to own and develop assets in the metaverse as we believe that virtual economies will be more valuable than real-world economies over time. At the same time, we want to createvalue in the virtual world for our guild members to thrive in a virtual environment - the competitive gamers, the artists, and content creators that populate the metaverse.
Timeline
| | |
| --- | --- |
| Launched | 11 Sep 2021 |
| Added | 12 Sep 2021 |